Six Month Smiles®
---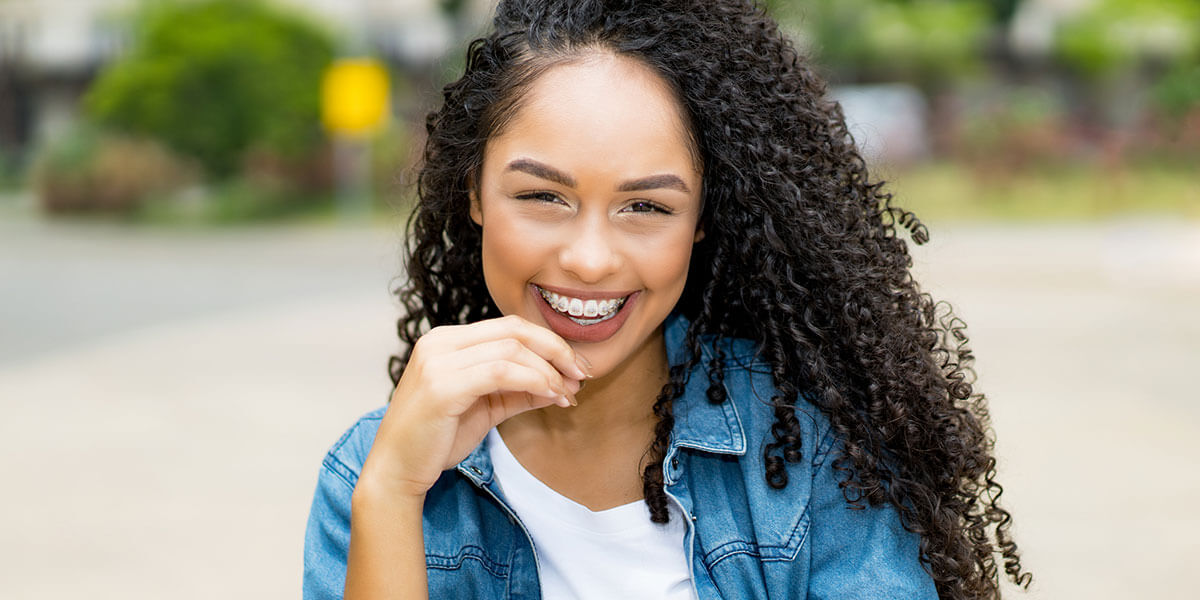 ---
Yes, it is true, you can get straight teeth in six months. Six Month Smiles is for adults with crooked, spaced or misaligned teeth. You are never too old to straighten your teeth. One in three orthodontic patients are over age 18. The power of a smile is priceless. What is your smile worth to YOU?
According to the American Association of Orthodontists, more than one third of America adults are unhappy with their smile. 36% of them believe they would have a better social life if they had better teeth. 48% of people aged 18-24 untagged their photos on Facebook because they were unhappy with their smile. 77% of women think crooked teeth are worse than a receding hairline in a potential mate. 22% think if they had better teeth, they would have a better love life.
78% of adults perceive other adults with crooked teeth to be unsuccessful!
---
What is Six Month Smiles?

It is a system using clear brackets cemented to the teeth with tooth-colored memory wire that is fixed to the brackets by clear attachments. Since they are clear, and tooth colored the brackets are discreet Six-Month Smile makeovers are virtually invisible to people nearby. The average case takes just six months.

How does it work?

The teeth are guided by the gentle forces of the memory wire to a level well-aligned position which not only straightens the teeth but also restores a proper, dental arch. You can expect some mild, temporary discomfort for a few days after the brackets are placed and after each adjustment. You will see improvements every month. Most patients will need 3-7 adjustments depending on your specific needs.

Why should I consider Six Month Smiles?

When your teeth are crooked, spaced or misaligned it is hard to maintain good oral health. You may have difficulty cleaning misaligned teeth completely resulting in decay, and your gums may become irritated or infected. Did you know that your oral health is directly associated with your overall health? A growing body of evidence has linked oral health to chronic diseases like diabetes, heart disease and stroke.

Fixing crooked teeth is about more than just a great smile.

Digestion begins in the mouth. When your teeth are crooked, it can affect your ability to chew and your digestion. Misaligned teeth can also result in excessive wear on the teeth, and cause jaw strain, headaches and joint disorders.

Do you really need them to be straightened?

That is a personal choice. If you are self-conscious about your smile this is a great option for you. Investing in your smile can boost your self-confidence and esteem and enhance your life.

Are they affordable?

Yes, Six Month Smiles treatment is budget friendly. Your private dental insurance and Flex Spending Account or Health Savings Account can offset your out-of-pocket costs. Don't let financial reasons prevent you for having a beautiful smile.
Contact Marana Dental Care today to learn more about Six Month Smiles!
---
Resources
---
https://www.prnewswire.com/news-releases/study-shows-that-one-third-of-american-adults-are-unhappy-with-their-smile-179281261.html
https://www.drbicuspid.com/index.aspx?sec=ser&sub=def&pag=dis&ItemID=312021
---