ClearCorrect
---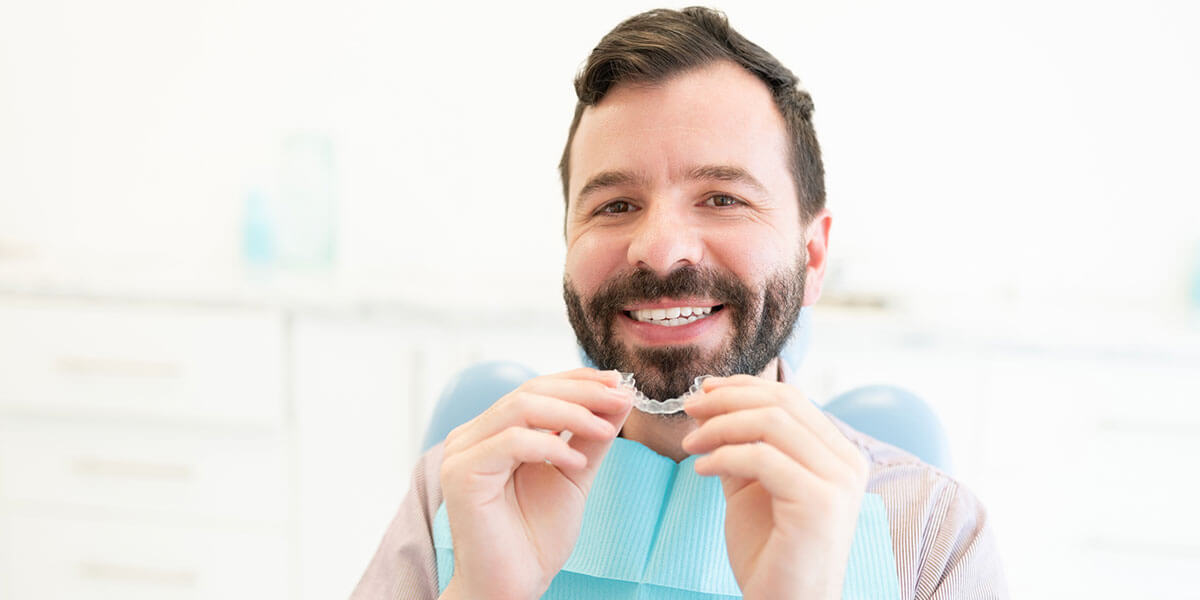 ---
ClearCorrect is an advanced system of clear aligners that use the latest digital technology to treat malocclusion (crooked teeth and poor bites, crowding, spacing issues and other orthodontic issues) from simple to advanced cases. The aligners or trays are made without BPA or phthalates and were approved by the FDA in 2009.  The clear correct system employs a unique system that balances patient comfort with treatment time.
They are similar to Invisalign in that they are clear, to be worn 22 hours a day, removed only to eat, drink and when brushing your teeth.  The trays are resistant to stains and are customized for you specific case.
---
What is the process?
---
Dr. Trombetta will take x-rays to determine whether you are a good candidate. If you decide to go forward, she will take impressions of your teeth and send them to a ClearCorrect lab. The lab will create a 3-D model of your bite and teeth and Dr. Trombetta will create your treatment plan from the model.
---
What can you expect during your treatment?
---
The aligners gently move your teeth gradually and are changed out every three weeks for one to two years depending on your treatment plan. Dr. Trombetta will advise you on how often you must visit her. However, most people complete their treatment in about a year. When you switch to a new set of aligners, they may be tight at first until your teeth adapt. There may also be some minor discomfort initially after a tray change.
You may at first have a lisp when talking until you become accustomed to the aligner. Your bite will feel different because it is changing. You may have small 'buttons' of tooth-colored material placed on some teeth to assist the aligner in moving a tooth.
---
What are the benefits of aligner treatment?
---
The greatest difference between Invisalign and ClearCorrect is that ClearCorrect is generally less expensive. Another difference is that ClearCorrect aligners are thinner than Invisalign which means they are even more discreet.
Because you must wear the aligners continuously for 22 hours a day, it will change the way you eat and drink, raise your awareness about eating and teeth hygiene. You may even lose some weight! One thing is certain, you will love your new smile.
Contact Marana Dental Care to schedule a consultation where you will meet with Dr. Trombetta to discuss your options for orthodontic care.
---